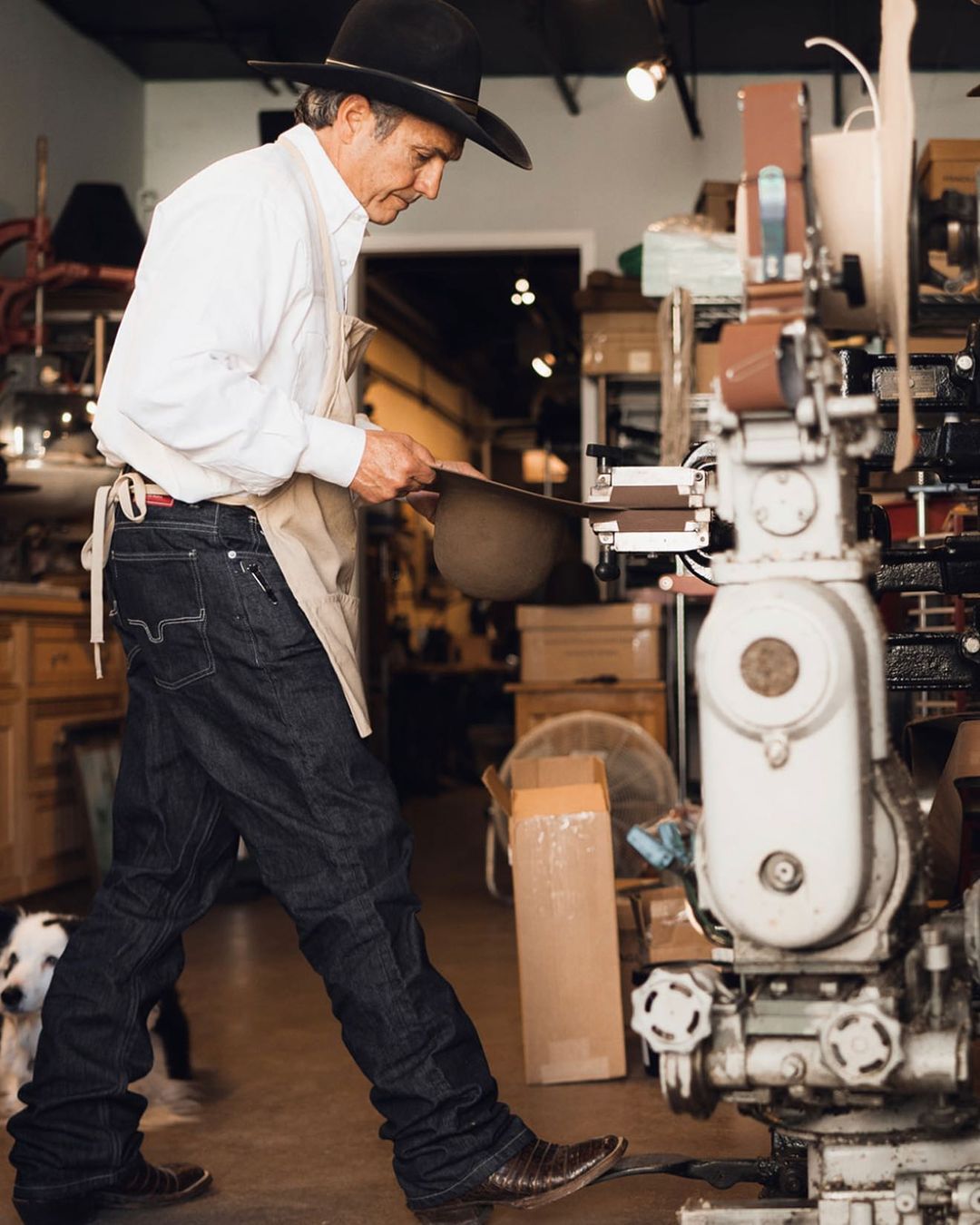 CUSTOM FITTING
The fitting process consists of measuring the circumference of your head with a cloth tape measure. The measurement is taken to a 1/16" of an inch. Once the measurement is recorded the next step is to find the shape of your head. This is done with a device called a conformatuer. The conformatuer conforms to your head shape and is then recorded and saved until your custom hat is made. Once your hat is made and shaped, your recorded head shape is then molded into your hat to ensure that custom fit. 
Book your fitting
THE PROCESS
There are several ways of determining a style of your hat. Pictures of others hats are a great way to start the process. Going on my website and simply picking a style is another. Or come in to our KJ hat shop and here you can pick out your hat of choice, spend time with KJ designing your hat with custom hatbands of leather, beads, ribbon horsehair or other materials. Once the style and shape of your hat is determined the crown height and brim length is figured in.
COLOR

Simply choose a color from one of our many color swatches.

QUALITY

The quality of your hat is a personal decision. We offer 10X non-custom through custom Pure Beaver with Mink.
COLORS

Questions about ordering a custom hat?